Blechman Foundation Lecture Series in Neuroprotection
We are pleased to announce that our third grant is funding a lecture series on neuroprotective research at the University of Pittsburgh's Institute for Neurodegenerative Diseases with some of the world's most renowned researchers and physicians in the field. Please see the flyer below for dates and topics.
If you are interested or have any questions, please email contact_us@blechmanfoundation.org.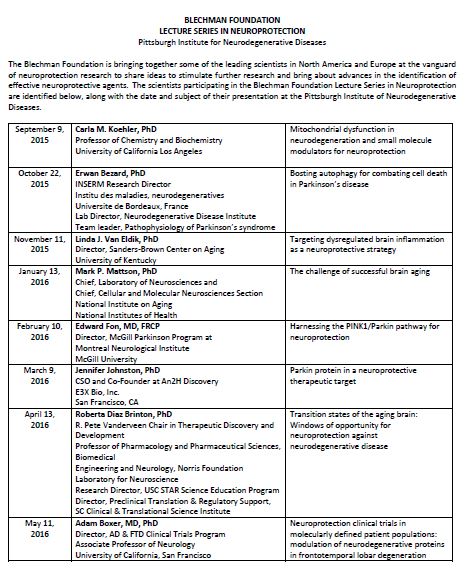 The Foundation stopped by to visit the Transition States of the Aging Brain: Windows of Opportunity for Neuroprotection Against Neurodegenerative Disease lecture on April 13th! It was a fantastic lecture with many in attendance!