Blechman Foundation helps fund important scientific breakthrough in neuroprotection
New Research in Gene Therapy Shows Great Promise for Slowing Parkinson's Symptoms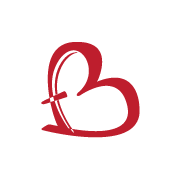 The Blechman Foundation is proud to share exciting news that could impact millions of people who struggle with the effects of Parkinson's disease. One of the Foundation's grants, in conjunction with a grant from the world's foremost national research center, the National Institutes of Health (NIH), has helped fund a major scientific breakthrough in Parkinson's disease (PD) research, with human clinical trials on the horizon.
The findings of this study, which was conducted by the University of Pittsburgh School of Medicine, could lead to a new understanding of how genetic and environmental factors converge to cause PD, and the development of effective treatments to prevent or slow disease progression.
The results of this study were featured in the June 15, 2015, publication of the Journal of Clinical Investigation. To read the full press release, click here.
The Blechman Foundation is proud to be listed among the funders of this important research and its findings, said Melissa Blechman, Vice President, Blechman Foundation for Parkinson's Research. She noted that the research's findings were also reported in several national science and news publications. The Foundation is grateful to its community of generous donors for their support  in helping fund research in neuroprotection.
"This study has been three years in the making and could have a significant impact on millions of people with PD," said David Blechman, President, Blechman Foundation for Parkinson's Research. "This type of research is the very essence of our mission."