2015 B Strong Award Presentation Press Release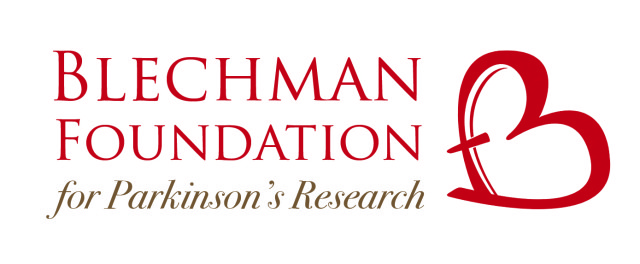 Contact: Barbara Sherbill
301.523.2299 / barbara@blechmanfoundation.org
MIAMI BEACH CITY MANAGER, JIMMY MORALES,
HONORED FOR DISTINGUISHED PUBLIC SERVICE BY
BLECHMAN FOUNDATION FOR PARKINSON'S RESEARCH
Morales will receive the national foundation's first-ever
"B Strong" Award for his leadership in community advocacy and
courage to succeed despite the challenges he faced in his youth.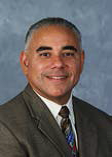 FOR IMMEDIATE RELEASE, Miami, FL – The Blechman Foundation for Parkinson's Research is pleased to announce it has named Jimmy Morales, City Manager of Miami Beach, as the recipient of its "B Strong" Award for his 20 years of outstanding courage and leadership in public service. The award will be presented to Morales at a special event on Thursday, Oct. 22, 2015, from 5:30 p.m. to 8:00 p.m., hosted by Sabadell United Bank, 1111 Brickell Avenue, 30th floor, Miami, Florida.
The Blechman Foundation is a Miami-based national nonprofit organization started in 2012 by David and Melissa Blechman in honor of their mother, Nancy, whom doctors diagnosed with Parkinson's disease (PD) at the young age of 50. The mission of the Foundation is to raise community awareness about Parkinson's disease and provide early stage funding for pilot projects in neuroprotective research designed to delay or avoid PD for those people at risk of developing the disease. Thus far, the Foundation has funded three grants, including one that supported a major scientific breakthrough in neuroprotection reported in the June 2015 issue of the Journal of Clinical Investigation, a leading scientific journal. Visit www.blechmanfoundation.org for more information or e-mail contact_us@blechmanfoundation.org.
The Foundation established the "B Strong" Award to celebrate and honor those individuals who have shown resilience and strength in the face of adversity – whether professionally or personally – and have overcome that adversity to make a positive difference in serving the public interest.
The Blechman Foundation will recognize Morales, 53, for his two decades of outstanding dedication to public service, as well as his courage to succeed and rise beyond his humble beginning as the child of struggling immigrants.
Although Morales could have remained comfortably in the private sector throughout his legal career after graduating from Harvard College and Harvard Law School, he has chosen to serve the public instead.
"We are honored to present Jimmy Morales with the first 'B Strong' Award for his hard work for the people of Miami, his dedication to helping others and his courage to succeed despite his challenges as a vulnerable youth," said David Blechman, President, the Blechman Foundation. David Blechman added that he "greatly admires Morales's dedication to public service and activism in many humanitarian and health related causes."
Melissa Blechman, Vice President of the Foundation, noted that "Jimmy Morales has a long history of service to the Miami community, and he reflects compassion and integrity in both his professional and personal life. These are traits we all admire, and we are thrilled to give this award to a native son of South Florida."
Morales was born and raised in Miami Beach and has always served his community in different capacities.
"I am honored and humbled to be a recipient of this award. I have known the Blechman family for years and have long admired their commitment and passion for our community."
Morales served for many years on the Miami-Dade Board of County Commissions and sponsored legislation to protect taxpayers, promote youth sports, and boost transportation for the elderly and disabled population.
Morales has been awarded the Greater Miami Chamber of Commerce Bill Colson Leadership Award for Outstanding Leadership and Superior Ability; the Public Servant of the Year recognition by the Colombian American Service Association; SAVE Dade Champion of Equality; and he was inducted into the Miami Beach High School Hall of Fame.
Morales is a board member of various nonprofit and charitable organizations, including Autism Speaks, Dade Community Foundation, American Red Cross, and South Florida National Parks Trust.
###
The Blechman Foundation is a 501(c)(3) charitable organization dedicated to funding neuroprotective research for Parkinson's disease. All contributions to the Blechman Foundation are deductible for federal income tax purposes.