B Strong Award Presentation to Jimmy Morales hosted by Sabadell United Bank
Date/Time

Date(s) - 10/22/2015




5:30 pm – 8:00 pm

Location
Sabadell Financial Center
The Blechman Foundation Presents


to Jimmy L. Morales City Manager, City of Miami Beach
When
Thursday, Oct. 22, 2015
5:30 pm – 8:00 pm
Where
Sabadell United Bank
1111 Brickell Ave., 30th Floor
Hors d'oeuvres and Drinks Served
Jimmy L. Morales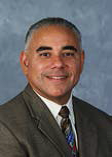 Jimmy L. Morales has served as City Manager for the City of Miami Beach since April, 2013. He has nearly two decades of experience in government serving as a local attorney, administrator and public servant. His significant roles in government administration and elected office have earned him a reputation as an advocate for citizens and ethics. Today, he is committed to bringing his passion for executive leadership and serving others to his hometown of Miami Beach.
The Blechman Foundation
The Blechman Foundation for Parkinson's Research is a Miami-based 501(c)(3) nonprofit organization that raises community awareness about Parkinson's disease (PD) and provides early stage funding for pilot projects in neuroprotective research in order to delay or avoid PD for those people at risk of developing the disease. For more information, email  us at contact_us@blechmanfoundation.org.
Parking
Parking is free in the bank building located behind JW Marriott off Brickell Avenue. Heading north on Brickell Avenue, turn right on 12th street and garage entrance is on the left. Bring parking ticket to event for exit validation.